The Absolut brand did not reflect its subversive essence on the digital channels. We needed to launch the "Transform Today" concept and show that innovation is one of the brand's attributes no matter the channel. Our solution was to use social media as a pillar and in a whole different way.
So we created the first short film idealised and produced through social medias. 
A collaboration between artists and consumers, who used the best of each channel as a co-creation tool. 
People stop being only spectators and become an essential part of the creative process.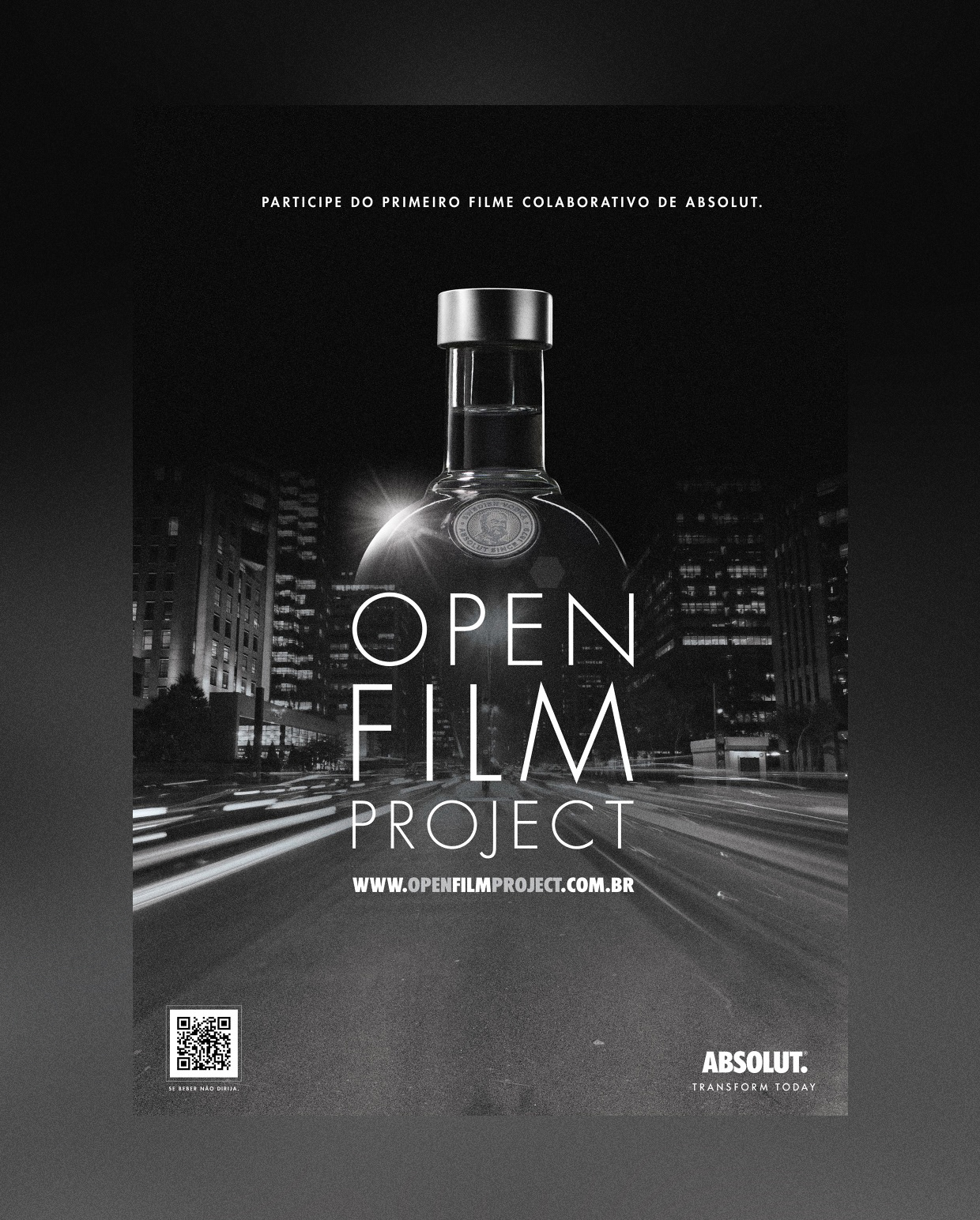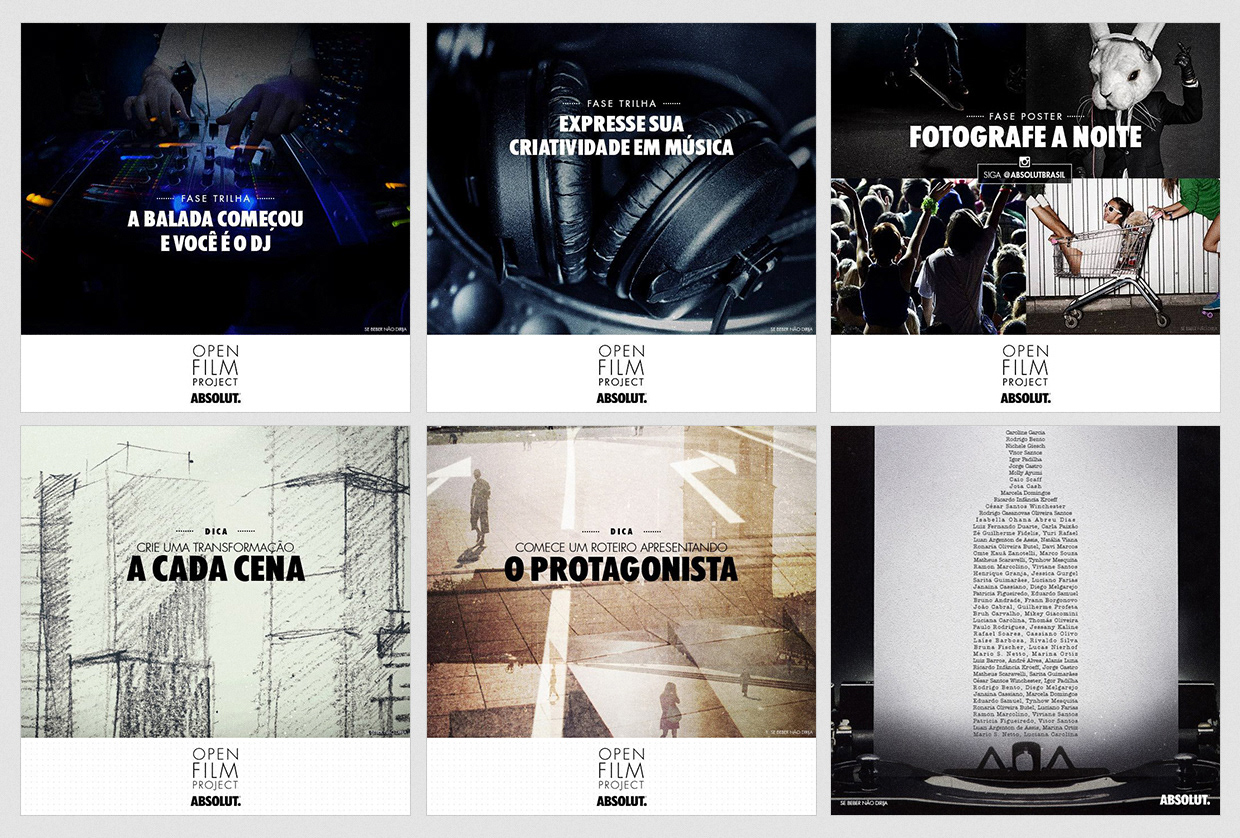 In the end, we showed that transformation is in control of each one of the brand consumers and that the individual creative process is part of something bigger.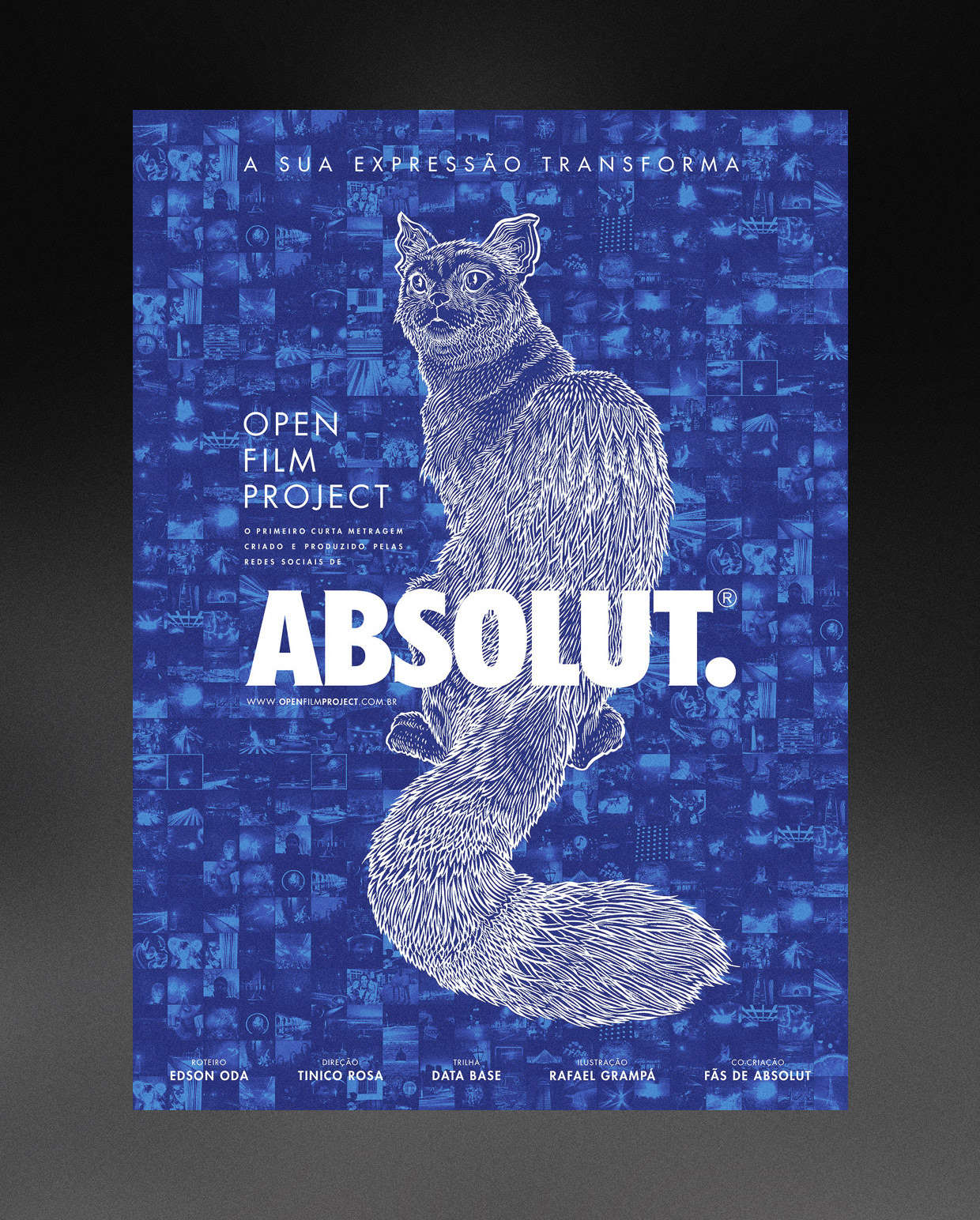 Agency: F.biz (WPP Company)
Creative Director: Bruno Costa
Art Directors: Carlos Pimenta, Murillo de Paula, Albert Botelho, Luan Hamada
Copywriters: Clauber Volinsky, Leo d'Andrea, Rodrigo Casanovas
___
— FIAP Festival, Bronze, Online Movies y Producciones Independientes
— El Sol, Shortlist, Digital
— Wave Festival, Shortlist, Digitaly Lead Integraded Campaign
— ABP Festival, Gold, Digital
— ABP Festival, Gold, Content